A notarised translation means a translation, which was made by a sworn translator authorised by the Ministry of Justice, at Biroudetraduceri.com Translation Agency, and which was then certified by a notary. You need to provide the original of the document (instrument) or its certified copy, for such purposes.
There are several binding conditions, which the document to be translated and notarised should comply with, namely:
It must have an outgoing number and date of issue,
It must be signed by a person, who is empowered to do this, and it must also have a clear impress of the seal from the issuing entity,
The document must have no deletions or additions, rectified words or any unspecified corrections,
If the document comprises several sheets, they must be sewn and sealed by the issuing entity,
The documents from the courts must become final.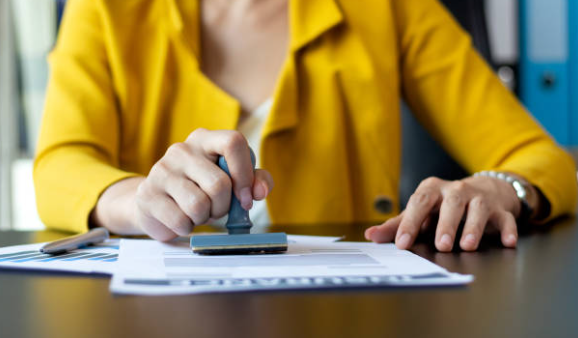 So, if you apply for a notarised translation, you will get a set comprising the original document or its notarised copy, translation with the insertion*, signature and seal of the sworn translator, and the notary's insertion. The notary certifies a copy of the presented official document and the signature of the sworn translator, who made and certified the translation.
If the document is received from abroad (save for the countries from the Commonwealth of Independent States, Romania, Czech Republic, Slovakia, and so on), a binding condition for its recognisance by the notary is the procedure of document apostilling or supralegalisation (consular legalisation) in the issuing country. Please, find the list of the countries that recognise official documents either under the 1961 Hague Convention, through apostilling, or under consular legalisation, on the website: https://mfa.gov.md/ro/content/lista-statelor-si-modul-de-recunoastere-actelor-oficiale.
There may be notarised only the translation of the official instruments (documents) issued by the competent authorities in the Republic of Moldova or abroad. There may be notarised the translation of the official documents from the following categories:
Certificates (birth certificates, marriage certificates, divorce certificates, death certificates, name change certificates, certificates of vital records, police clearance certificates, residence (citizenship) certificates, driving licences, technical datasheets, foreign travel passports, identity cards, vehicle registration certificates, and so on,
Certificates and diplomas of education, annexes and analytical programmes diplomas of general secondary education, of bachelor, of master degree or of Ph.D. degree, documents of incorporation, excerpts, certificates of employment (of study, of salary, annual leave, and so on),
Legal and notarial documents: agreements on apartment purchase and sale, expert findings, general powers of attorney, documents of assignment, documents of inheritance, different civil agreements, land documents,
Standardised medical certificates, certificates of medical assays, hospital discharge certificates, vaccination certificates, and so on,
Final judicial documents issued by the courts.
There may be made notarised translations of 2 kinds:
! It is very important to mention that in both cases, Biroudetraduceri.com Translation Office charges no other payments and that a translation may be notarised only on weekdays, depending on the notary's working hours.
! Biroudetraduceri.com Translation Office is located in Republic of Moldova, Chisinau mun.,  49/4 Tighina Street, on the ground floor. Our Office is open on workdays from 09:00 a.m. to 05:00 p.m. We also receive orders by e-mail (info@biroudetraduceri.com) or in such messengers as Viber, WhatsApp, Telegram (+373 79546407), at all other times.
Very easy!
Do you want to get an approximate estimate of the legalized translation?